About
Musicians of the Ananda Lila project duet have been raised in creative atmosphere, being always inspired to search for the supreme beauty and something not of this world. Exporing wide range of music styles and genres, gradually revealed the universe of sound.

Years of searching led the project participants to realize that Indian classical music can reveal the deepest and most delicate spiritual moods of a person - both as a performer and as listener.

The key form of Indian music - Raga (melodic mood) was originally described in Samaveda, the ancient sacred texts. Rich system of taals (rhythm cycles), extended range of sound colors - shruties (microtones) and wide variety of musical instruments in Indian classical tradition opens the unlimited scope for improvisation and creativity.

For the last 18 years, the musicians of Ananda Lila project have been studying traditional Indian music under the guidance of the famous maestros from India such as:

Dhrupad: Pt. Nirmalya Dey
Bansuri: Pt. Hariprasad Chaurasia, Pt. Kailash Sharma
Sitar: Azam Khan
Tabla: Pt. Keshab Choudhari, Ust. Hashmat Ali Khan, Shri Anil Dixit, Pandit Virendra Malviya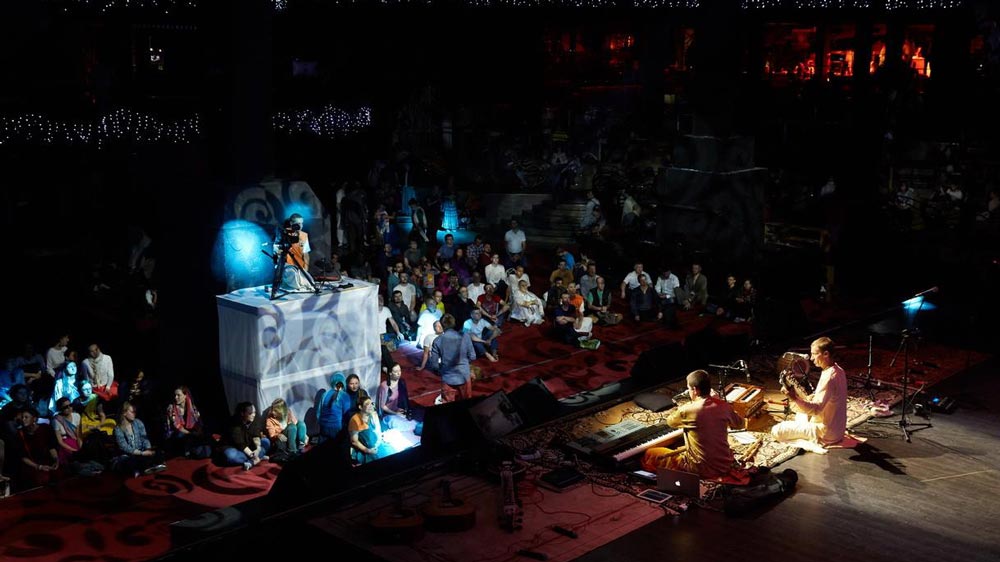 The works of Ananda Lila project are natural combination of Indian tradition with the abilities of modern electronic music, that creates a special mood, enhancing contemplation and meditation. Spiritual Ambient - one of our favourite genres, we consider as a very effective component in combination with yoga and ayurvedic systems.

The group's repertoire includes classical Indian ragas, bhajans, jughalbandi, mantra yoga and compositions with the elements of dhrupad style of music.

Our project organizes and conducts musical performances, retreats, educational programs, trips to spiritual places and master classes in various disciplines such as playing musical instruments, yoga and others.